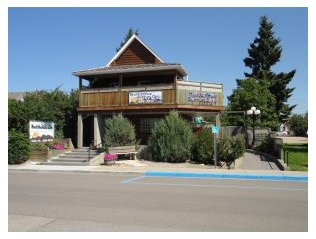 Welcome to Mountain View Denture Clinic!
Mountain View Denture Clinic provides patients' from Olds and the surrounding areas with oral health solutions that include the option of full, partial and implant-retained dentures. At our clinic, we fabricate all of our dentures in-house at our laboratory, ensuring that the dentures you receive meet our standard of quality.


We handle every detail of your treatment from impressions to finished products – and we get it done with skill, creativity, on time and on budget.  We are wheel chair accessible, with a no charge consultation. No referral is needed. Hospital and house visits available.  We also accept all forms of payment and Direct Billing to Insurances.  Call us today for an appointment, or if you have a questions.  We look forward to greeting you at our clinic and helping you with all your denture needs.
Mountain View Denture Clinic is committed to your smile!
Hours of Operation
Monday – 8:30 am – 5:00 pm
Tuesday – 8:30 am – 5:00 pm
Wednesday – 8:30 am – 5:00 pm
Thursday – 8:30 am – 5:00 pm
Friday – 8:30 am – 1:00 pm
Location and Directions
Associations we are part of: